An Artful Breath Inspiration Card Deck
* Paper/Stock : 16pt
* Full Vibrant Color
* Double Sided
* UV Gloss Coating
* Rounded corners 1/8″
* Made with love
A unique and colorful deck drawing on play, mindful self care, sacred geometry, and the heart- centered business school of thought. The images were intuitively created by artist Lezette Markham of Simply Art, and the mindful prompts and lessons are written from the soul of Sheila Pai from A Living Family. This deck is designed to be an inspirational tool for self-reflection and growth in both your biz and personal world.
The artwork is a Simply Art collection comprised of expressionist and whimsical mixed media paintings. Luscious inks, acrylics, pencil and computer graphics fill the cards to enhance the mindfulness prompts.
Each deck comes in a beautiful blue bag with a comprehensive digital guidebook download which contains complete instructions on how to use the deck and daily reflection playsheets to inspire your exploration with the cards.
The cards are made with a silky soft smooth gloss finish to bring out the vibrancy in the art and whimsical rounded corners.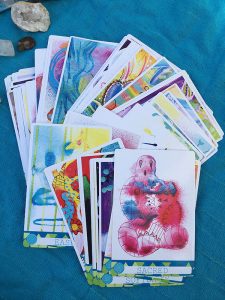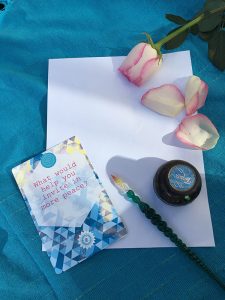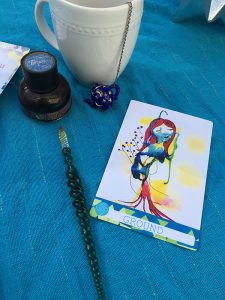 [add_to_cart id="2118″]
[products columns="4″ orderby="title" order="" ids="1592, 2064, 2073, 2081, 2092, 2089, 2086, 2097″]
Digital Downloads: Playsheets
[products columns="4″ orderby="title" order="" ids="1587, 1588, 1591, 2164″][products columns="4″ orderby="title" order="" ids="1589, 2165″]